You have a vision —
We know how to get you there.
We are not experts on everything. But the things we are experts on, we can execute really well. That's why we frequently partner with trusted providers to offer the best solution for your business.
Don't take a chance when it comes to selecting the right software solutions and tools to operate your business. Whether you are looking to build a go-to-market strategy, re-design your current e-commerce solution or website — or seeking to improve revenue and profitability, our consulting services provide you with a team of experts who are ready to help you achieve your business goals.
For larger product development projects, we assemble a team consisting of a project manager, business analyst, UI/UX designer, front and back-end developer, DevOps and QA engineer. Together with a product owner and stakeholders on the client side, we deliver relevant, efficient and cost-effective software solutions that will help your business reach its maximum potential.
Over the past decade, we have successfully designed, crafted, and launched web solutions for clients across multiple continents. Thanks to our partnering marketing agency, Koppla Marketing, we have accelerated our clients businesses and enabled state-of-the-art solutions for email automation and drip campaigns that have converted more leads and increased sales.
We had ideas for our new web platform that we brought to ScientiaTech. They were able to take our vision and build a beautiful web experience that gives us full access to create custom workflows and send automated emails to candidates in our system. For the marketing, we worked with the Koppla Marketing team to create and deliver our newsletters, including our automated email series for new candidates.
Individuals and interactions over processes and tools.
Working software over comprehensive documentation.
Customer collaboration over contract negotiation.
Responding to change over following a plan.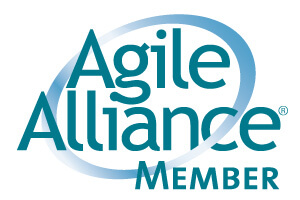 Member of Scrum Alliance
Member of Agile Alliance
Certified ScrumMaster®