We Are Agile
The phrase "building from the ground up" can be put in many contexts. The common analogy to efficient project management, is the construction of a house. You need to know what you need, and have a set budget to complete the project. Your foundation has to be robust so the structure doesn't collapse. Your roof and the walls are needed so you are protected against the elements. Voilà, you have successfully built a strong and protecting house according to your requirements. The inside of your house is a matter of personal preference. But the foundation is what really matters.
Similarly, we strive to build the same foundation with and for you. We ask you questions. And together, we talk about requirements and expectations you may have. This will give us all the necessary information to build a roadmap. This will then be the blueprint for your IT project. Whether it is a website or a Cloud-based service, we will be there to assist you.
Breaking down Agile
Many organizations and businesses are searching for efficient techniques to design, develop, test and deploy products and services. Those who opted for changes in their management and operations have encountered the fragmentation within teams and personnel that have a fixed mindset toward changes in their workflow.
That is when Agile Project Management comes in.
It is a known fact that agile development has gained considerable ground the past years. Because it works. Agile works in any organizational setting, and more adaptations and uses are showing up, as organizations are catching up, and learning about the versatility of being… agile. Because agile means that – you, your team, everyone involved – respond quickly to changes.
You Want It All
Very often, clients believe that more features means better functionality and increased capability. Our job is to put the facts in perspective, and offer our clients what they need. This will reduce the costs for you, and allow us to deliver a minimum viable product as part of our development preview. There are features and products you must have now, and we will do everything to build according to your needs. From the requirements, we will derive the "can wait" features and we will discuss the "nice to have" features.
Agile Manifesto
We are uncovering better ways of developing software by doing it and helping others do it.
Through this work we have come to value:

Individuals and interactions over processes and tools
Working software over comprehensive documentation
Customer collaboration over contract negotiation
Responding to change over following a plan

That is, while there is value in the items on the right, we value the items on the left more.
Let's build. Together.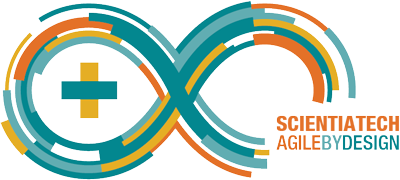 ---
Professional Affiliations


Member of Scrum Alliance
Member of Agile Alliance
Certified ScrumMaster®